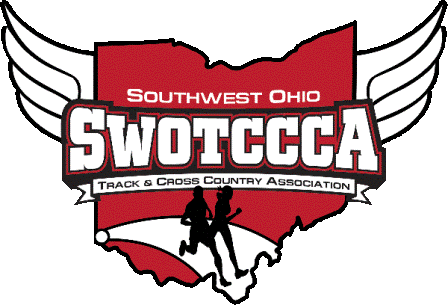 Welcome to the official website for Southwest Ohio Track & Field and Cross Country.  Here you can find upcoming events and headline news, featured athletes & photos, city records and champions, the Our Times newsletter, as well as other related Information. The content of this website is provided by the Coaches Association (SWOTCCCA).
2014 Coaches Classic DII-III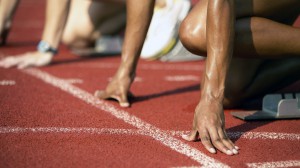 A decision last year to start a separate Coaches Classic for the DII-III schools turned out to be golden as coaches of the smaller schools embraced the idea with unexpected participation. Some 50 teams turned out for the inaugural classic which lived up to its name. The biggest question was whether the DIII schools would support a meet competing against the DII schools. This had been the complaint of the DII schools which in the past had to go and get dominated by the DI schools when only one meet was held. To gauge the interest of the DIII schools in adding a meet without the DI schools in it, an email was sent out by meet organizer Bill Bretz. He was absolutely astonished by the overwhelming responses which flooded his email. In fact, the enthusiasm was so contagious, the meet length had to be increased to two days.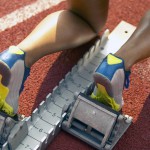 The boys meet was a barnburner last year with Wyoming edging out North College Hill by a mere point and one half 80.5 – 79. Twenty five boys teams scored points last year making the meet a huge success. In the girls team scoring, Summit Country Day won with a comfortable margin beating runner-up McNicholas by 20 points, 76-56. Twenty two teams scored points.
A list of all returning champions can be viewed here:
2014 Coaches Classic DII-DIII Retuning Champions
A registration form is attached here:
2014 Coaches Classic DII-DIII Invitational Registration Form 
2014 Coaches Classic DI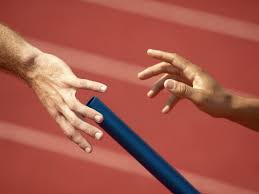 The 2014 Coaches Classic is the 15th year for this event which first began in 2000. For the second year, DII and DIII teams will be split off into a separate meet. Last year's final was won by Northwest. Only two years ago, Northwest didn't have a single qualifier to the finals. Then in 2012, they tied for the title with Mason at 73 points. Last year, they came back to win it outright beating runner-up Mason 92.5-88. La Salle has the most points returning as 50 of their 63 points last year were scored by underclassmen. Northwest's coach, Lori Spence, has gotten a lot of comments over the last two years about the Knights emergence as a team no one noticed at track meets to an elite team vying for championships at every meet they attend. On the girls side, Mason has positioned themselves as a dominant team on a yearly basis. Last year was no exception as they rolled to a 122-82 victory over Walnut Hills. This year Mason will be focusing on a three peat as they return the most point winners from last year with 62.
A list of all returning champions can be viewed here:
2014 Coaches Classic DI Returning Champions
A registration form is attached here:
2014 Coaches Classic DI Invitational Registration Form 
School Records/Rankings
View a schools All-Time Track & Field records
Click on any of the following links below to view the All-Time records for that school: